The Ultimate Back to School Special is here just in time! Get prepared for the new school year with these helpful hints from Little Ones. There's a variety of articles to get your year off to a successful start including getting your child organized; dealing with separation anxiety & school jitters; simplifying the school supply madness and more! Here's a sample of the articles in this timely feature:

10 Steps to a Successful First Day at Nursery, Preschool and Kindergarten
Easing Back To School Jitters

Simplifying School Supplies
Get Your Children Organized in 5 Simple Steps
Children's Books About Going to School
The Kissing Hand (Book Review/Dealing With Separation Anxiety)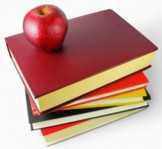 See the complete Little Ones Back to School Special Feature at www.littleones.com for valuable tips to help parents get this school year off to a great start!
With a new school year just around the corner, you can save on everything you need to get your family ready for the first day — whether it's kindergarten or college — at Amazon.com.
At the Back-to-School Savings page, parents can find backpacks, uniforms and other clothing, healthy snacks, and every classroom supply that ever made it onto a teacher's list. All this delivered right to your door plus free shipping on orders over $25. End the Back to School shopping hassle with these great deals from Amazon.
College students are also flocking to the new Amazon Student page .This page features one-stop shopping for the dorm or apartment dweller with laptops, textbooks, clothing, bedding, electronics, and more.

Visit www.littleones.com for our selection of Great/Award Winning Children's Books, Little Ones Recommended Toys & Gifts, Birthday Theme Parties and Baby Basics, along with teacher tips, parenting articles, family fun and much more!
If you haven't done so already, Subscribe Now to receive our weekly Little Ones articles via E-mail.