With a new school year just around the corner, it's time to start thinking getting your children organized. Developing the habits they'll need for success will actually lead to less stress. Speaking of stress… let's start by tackling the "Morning & After School Rush Hours". Here are two simple strategies to help children manage their time and all of their "stuff" during these two peak times of day.

The Morning Rush: Designate a highly visible and specific location (preferably by the door) where packed backpacks can be left at the end of the night, completely ready for the next morning. Children are more prone to forget things if they are packing up during the "early morning make it to the bus stop on time rush." Children who prepare their supplies the night before are less rushed, and also benefit from having all night to remember and add forgotten items into their backpacks. In addition, try to have children choose clothing the night before to alleviate any morning surprises.
The After School Rush: Put an end to the last minute search for missing things before extra-curricular activities. Recycle your child's old backpacks by using them to organize their after-school activity stuff. For example, have a separate backpack or bag for each of their activities…religion class, dance class, karate…you name it! Pack the bag with everything they need for their activity and leave it in a specific spot. Make sure that items are returned into the bag when they're done with their activity and….you're ready for next go around. During the week, place any necessary items such as homework, permission slips or clean clothing into the bag. When the activity rolls around again, just have your child grab their pre-packed backpack and go!!!
For additional kid-friendly tips, see the complete article Get Your Children Organized in 5 Simple Steps at www.littleones.com.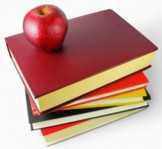 See the Little Ones Back to School Special Feature at www.littleones.com for more valuable advice to get this year off to a great start!

Visit www.littleones.com for our selection of Great/Award Winning Children's Books, Little Ones Recommended Toys & Gifts, Birthday Theme Parties and Baby Basics, along with teacher tips, parenting articles, family fun and much more!
If you haven't done so already, Subscribe Now to receive our weekly Little Ones articles via E-mail.