Nobody enjoys watching summer slip away. If you ask children, they will gladly share their opinion about returning to the classroom. Many dread it, but some truly fear the beginning of school. Read on to discover ways to relieve some common back to school anxieties.
Fear of the Unknown: One of the most common fears is "fear of the unknown." The school year begins with many unknowns such as a new building or classroom, a new teacher, new classmates, new routines, and perhaps even new drop off & pick up arrangements. Fight fear with knowledge! If possible, make a quick visit to the school before the first day to familiarize your child with his or her new surroundings. Try to make a brief visit to his classroom or maybe even say "hi" to her new teacher. Even if the building is closed, encourage your child to play on the playground for a few minutes. Take time to physically show children their bus stops, bus or walking routes. Do some detective work to find out what students are in your child's class. Children will be more comfortable, and less intimidated when they have a concrete mental picture of what to expect.
Separation Anxiety: This anxiety tops the list of common school fears especially among younger or first time students. Best advice..try to time your drop off so that there will be a quick separation. The longer children wait for the actual separation to occur, the worse it can become. Make your goodbye happy, upbeat and brief! If necessary, send in a transitional object to assist with the adjustment. This object may be a familiar, but small stuffed animal, a family photo, an inexpensive piece of Mom or Dad's jewelry for the child to wear, or simply something from home to keep in their backpack. Another technique is to focus on a special after school activity that your child can look forward to, and you can enjoy together when the day ends.
General Anxiety: First day jitters happen to even the bravest among us! In order to ease those queasy feelings encourage children to enjoy a relaxing day beforehand. Let them choose to do something they enjoy such as bike riding or a favorite sport. The physical activity along with the fresh air will help children get a good night's rest, and will also help them cope with the adjustment of sitting indoors in a classroom the next day. Relieve jitters by enjoying a special treat together such as an ice cream sundae to celebrate the beginning of the new year. And remember….organize all of their supplies, clothing, lunch money, snacks, etc. the night before school to insure a calm, smooth start to their first day.


For additional information regarding school fears, please see:
10 Steps to A Successful First Day at Nursery, Preschool & Kindergarten
Children's Books About Going to School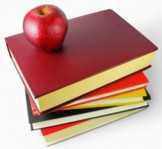 See the Little Ones Back to School Special Feature at www.littleones.com for more valuable advice to get this year off to a great start!

Visit www.littleones.com for our selection of Great/Award Winning Children's Books, Little Ones Recommended Toys & Gifts, Birthday Theme Parties and Baby Basics, along with teacher tips, parenting articles, family fun and much more!
If you haven't done so already, Subscribe Now to receive our weekly Little Ones articles via E-mail.