Today is the big day! It's the first day of school for your little one. It is a day mixed with excitement and anxiety for both parent and child. Make the transition to school smoother and more enjoyable for your child by setting a positive tone. Put a great big smile on that brave face of yours, and chances are your child will do the same. Remember, this is the beginning of an exciting new journey filled with learning, fun and new friends. Not convinced?? Most parents aren't…but luckily this practical advice can help get your child's first school experience off to a great start.

For additional information regarding first time school experiences please see:
10 Steps to A Successful First Day at Nursery, Preschool & Kindergarten
Children's Books About Going to School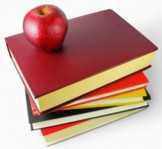 See the complete Little Ones Back to School Special Feature at www.littleones.com.

Visit www.littleones.com for our selection of Great/Award Winning Children's Books, Little Ones Recommended Toys & Gifts, Birthday Theme Parties and Baby Basics, along with teacher tips, parenting articles, family fun and much more!