The Back to School signs are already hanging in stores. Thus begins the hustle and bustle of the numerous shopping excursions that precede the school year. With your school supply list in hand, you are ready to venture off to the stores. Experienced shoppers know that purchasing school supplies can be overwhelming, costly and not to mention, time consuming! Managing school supply lists can be stressful, especially for parents with multiple children. What are some ways to make this task easier? Start with these 3 basic tips to take the challenge out of juggling multiple lists, requests and your school supply budget. First start by keeping a copy of your children's supply list with you at all times. After all, you never know when you are going to stumble upon a great sale! Next, do not be tempted to purchase gadgets and optional items. Before you shop, make it perfectly clear that you are sticking to the supply list. Lastly, use separate shopping bags (one for each child) to organize your purchases when you return home. Sounds simple, but does it work? Read on to learn the details of how to simplify your back to school shopping experience.
To learn more about saving time, money and your sanity while shopping for school supplies, read the complete article Simplifying School Supplies at www.littleones.com.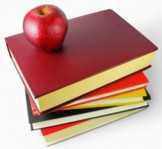 See the Little Ones Back to School Special Feature at www.littleones.com for more valuable advice to get this year off to a great start!

Visit www.littleones.com for our selection of Great/Award Winning Children's Books, Little Ones Recommended Toys & Gifts, Birthday Theme Parties and Baby Basics, along with teacher tips, parenting articles, family fun and much more!
If you haven't done so already, Subscribe Now to receive our weekly Little Ones articles via E-mail.