Crocodile Creek has designed a unique and adorable line of backpacks with young children in mind. These colorful and sturdy backpacks are the perfect size for nursery, preschool and kindergarten age children. They are small enough for young children to manage, yet large enough to fit a standard size school folder. Crocodile Creek backpacks have definitely captured the art of "playful" with their bright, cheery colors and creative designs. Not only are they fun, these high quality backpacks are durable as well. They certainly stand out in a crowd and are sure to delight young children! Parents will be happy to know that Crocodile Creek products are constructed of durable high-quality materials, that meet or exceed both US & European safety standards as well as FDA recommendations. This company prides itself on providing products which are lead-free, OVC free, phthalate free, no BPA, latex or vinyl. If your little one packs a lunch or snack, check out Crocodile Creek's equally precious line of lunch boxes and water bottles to accompany him/her to school. I purchased two of these lunch boxes for my own children and was able to use them for more than one school year. So if you are searching for the best backpack and school accessories to send your child off to school…search no further. Make going to school exciting with these cute and perfectly suited backpacks and lunch boxes for little ones.
See Crocodile Creek for the entire selection of backpacks and lunch accessories.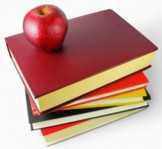 See the Little Ones Back to School Special Feature at www.littleones.com for more valuable advice to get this year off to a great start!

Visit www.littleones.com for our selection of Great/Award Winning Children's Books, Little Ones Recommended Toys & Gifts, Birthday Theme Parties and Baby Basics, along with teacher tips, parenting articles, family fun and much more!
If you haven't done so already, Subscribe Now to receive our weekly Little Ones articles via E-mail.