If you're like many parents, you've spent the last week(s) of summer wandering the aisles of Walmart or Staples with school supply lists in hand. For some parents, school supply shopping becomes a giant scavenger hunt, scurrying around to find quality products at competitive prices. To others it becomes a quest which starts with researching piles of back to school circulars for the best deals. For many parents with multiple children, it becomes a definite challenge to keep track of multiple lists and requests. For children, it is definitely not, as Staples termed, "The most wonderful time of the year!" Shopping for school supplies can sometimes be overwhelming, costly and not to mention, time consuming! How can you simplify all of the back to school preparations? Here are some basic tips to help you save time, money and your sanity.
1. Keep a Home Inventory: Maintain a small inventory of school supplies in your home. Set up a Rubbermaid tub, milk crate or set of drawers where supplies can be stored. Place any unused or gently used school supplies from last year in your inventory. Add any end of season clearance items you may find after school begins. Having some supplies on hand is helpful for those last-minute requests such as the book report cover or poster board needed for a project due tomorrow. Avoid the frantic rush to stores at closing time. Home supplies are also helpful to replace any lost or empty supplies throughout the school year.
2. Keep a Copy of Supply Lists With You: Was that a 1 subject or 3 subject notebook? Take the guesswork out of school supply shopping by sticking a copy of your child's supply list in your pocketbook or wallet as soon as you receive the list. First, check off any items that you already have in your home inventory. Review the list for specific colors, sizes or quantities as you are shopping. This will limit any purchasing errors and reduce store returns. Physically check off items as soon as you purchase them, and return the list to your pocketbook or wallet until the next shopping trip.
3. Shopping Bag Organization: Managing school supply purchases is not an easy task, especially if you have multiple children.Try this simple solution. Assign a large shopping bag, preferably with handles, one for each child. Label each bag with your child's name and attach a copy of his/her supply list to the outside of the bag. Next, check your home inventory and place any items you already have directly in the bags. Cross these items off the attached supply list as soon as they are placed in the bag. Repeat this procedure for every store purchase that you make until supply lists are completely crossed off. Simply label the supplies, repack them in the shopping bag, and send the bag to school.
4. Shop Sales: Contrary to other holidays, the best pricing for school supplies is usually early in the Back to School season. Delaying school supply shopping can lead to limited selection. Desperate shoppers usually pay more and get less. Start checking weekly store circulars for sales early in the summer. Buy aggressively priced "door buster" items to their limit and save the extras for your home inventory. Only buy extras of items that you anticipate needing over the next year or two.
4.Avoid Gadgets & Optional Items: Those cute accessories and gadgets are hard to resist, but are they really necessary? All those extra purchases add up! Try to avoid those fancy gadgets in order to reduce costs, reduce distractions, and reduce the amount of "stuff" your child needs to manage. Any optional items that are listed on school supply lists can be purchased at a later date. You may find that your child doesn't even need them.
5. Go Green! Make the most of those costly purchases while saving the earth as well. At the end of the year, recycle gently used backpacks, notebooks, folders and art supplies. Try to get more than one year's use out of general supplies such as pencil cases, backpacks, master locks (attach a piece of paper or masking tape with the lock combination to locks immediately after the last use!)
–Backpacks can be used to keep materials for extra curricular activities together (ie: dance class, religion class, soccer) or even to organize the trunk of your car. If you can't find a creative use, consider donating them to homeless shelters or a place like the Salvation Army.
–Half-written in notebooks can be passed along to younger siblings for scribble or scrap. Tear out used papers from spiral notebooks and cover the markings with a large white label (or adhesive name tag) in order to reuse them for another subject. Use notebooks or scrap paper from notebooks for your shopping lists, phone messages or general scrap paper for your home.
–Folders can be used again once the old markings are covered with a simple white label (or adhesive name tag.) Relabel folders with any new information. Use recycled folders for extra curricular classes or to organize your personal paperwork at home ie: medical receipts, store receipts, school paperwork.
–Art supplies such as markers and crayons can also be added to your home supplies. Replace any dried up markers with newer ones. Organize art supplies in used plastic pencil boxes or shoe boxes so they are available for school projects or homework assignments.
As you can see, a little organization goes a long way towards simplifying your school supply purchases. With these tips you can get your school year off to a great start!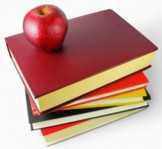 See the Little Ones Back to School Special Feature at www.littleones.com for valuable tips to help parents get this year off to a great start!
With a new school year just around the corner, you can save on everything you need to get your family ready for the first day — whether it's kindergarten or college — at Amazon.com.
At the Back-to-School Savings page, parents can find backpacks, uniforms and other clothing, healthy snacks, and every classroom supply that ever made it onto a teacher's list. All this delivered right to your door plus free shipping on orders over $25. End the Back to School shopping hassle with these great deals from Amazon.
College students are also flocking to the new Amazon Student page .This page features one-stop shopping for the dorm or apartment dweller with laptops, textbooks, clothing, bedding, electronics, and more.

Visit www.littleones.com for our selection of Great/Award Winning Children's Books, Little Ones Recommended Toys & Gifts, Birthday Theme Parties and Baby Basics, along with teacher tips, parenting articles, family fun and much more!